WE BUY HOUSES STUART
Choosing to sell your home in Stuart is never easy. From the moment a homeowner first decides to sell, there are dozens of choices to make and options to deal with. Florida's housing market remains strong, and the Stuart area is especially competitive for those looking to sell their houses fast.
Even if the market is favoring the seller, it does not make it easy to sell on your terms. People who want to sell their house fast for cash in Stuart face many challenges when going the traditional route of using a realtor and listing the property. There is all sorts of tricky lingo that can hold up the sale of your house if the interested buyer finds any repairs they want done.

If you work with FL Home Buyers, you're choosing the freedom to sell your home in Stuart on your schedule, at your price, and on your terms.

This means:

1) NO COMMISSION.

Once you've gone through the hard work of selling your home in Stuart, there's one last surprise in store: commission, or percentage of the sale paid to your real estate agent. With FL Home Buyers we buy houses in Stuart and there are no commissions in sight—since we're your homebuyer, there's no agent, and what you see is what you get.

2) NO CLOSING COSTS.

We believe the power to sell your home in Stuart should stay in your hands. By making our process fair, transparent, and upfront, we're pleased to offer an unparalleled experience to our customers, completely free of closing costs.

(Wondering how we approach homes in poor condition, in need of major renovations, or with code violations? No worries: we don't care about any repairs that need to be made. Your sale comes first, and we'll handle the conditions later.)

3) QUICK SALES TIME.

Waiting months for buyers is no longer an issue. With FL Home Buyers we buy houses in Stuart so you can rest easy knowing your house will be sold fast—for most people, in around seven days.

(Ready to sell your home now? Give our professional home buyers at FL Home Buyers a call and set up your free appointment!)

HOW WE SELL YOUR STUART HOME FAST
Selling a home in Stuart has been unclear and confusing for far too long. We believe that your journey to sell your home should be fast and easy—no extras to worry about. Here at FL Home Buyers, we've got our home-buying process down pat through three easy steps that get you from where you are to where you want to be.

First: Make An Appointment. Our initial appointments are totally free and a great opportunity to meet our professional home buyers—no obligation, just a chat. Our Stuart home buyers will visit your house and identify your possibilities in a way that's transparent and quick. There's absolutely no obligation at this point, so if you choose to walk away, you're free to do so! This meeting lets us evaluate your property and gives you an opportunity to ask any questions you may have about working with FL Home Buyers.

Next: Get Your Offer. Once your property has been thoroughly assessed and you've decided to work with us, we'll make you an offer in real cash. At this point, everything is smooth sailing: there's no closing costs, and we'll take care of any repairs later (see our As-Is contract below!). You get to choose when you close—it can be as fast or slow as you need.

Last: Get Your Home Sold! After accepting your offer, all the hard work is done—FL Home Buyers cuts out the legwork associated with selling a home. Just sign your purchase agreement, and relax.

WHY YOU'RE SELLING YOUR STUART HOME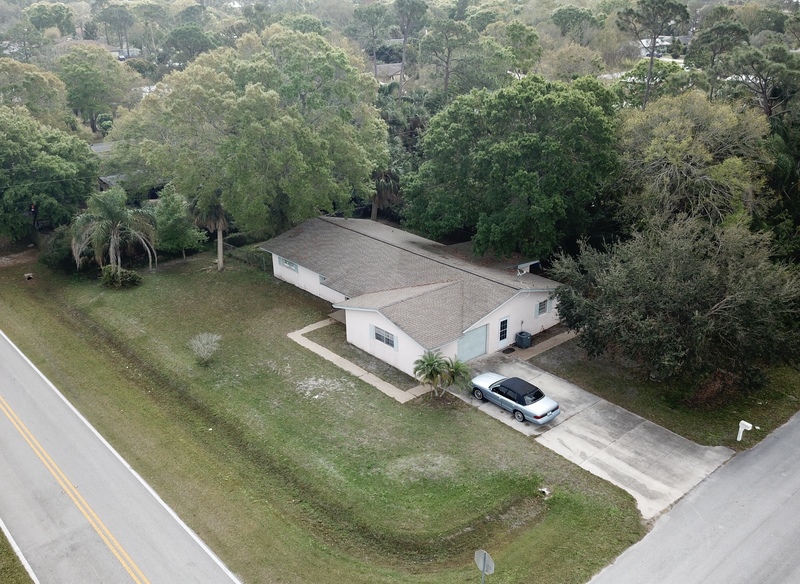 At FL Home Buyers we buy houses in Stuart and we know the business inside and out. From selling houses in Stuart with tenants to major code violations and more, we work with customers from all situations to get homes sold. Whether your home is in pristine condition or in need of major repairs, chances are we've faced circumstances like yours before—and know how to get your house sold.
There are a lot of reasons why you may be trying to sell your home in Stuart. Perhaps you are trying to avoid a foreclosure. Maybe you are dealing with a tough tenant situation, and are hoping to find a way out. Maybe you're trying to sell a house in Stuart in poor condition, and don't have the resources to fix the issues on your own.
FL Home Buyers has seen it all: houses in poor conditions, homeowners seeking to avoid foreclosure, difficult tenant situations, probate, code violations, and more. And we still buy houses in Stuart! Whether you want to speed things up and sell your home quickly or just want to cut through the stress of traditional home sales, we're your one-stop solution for selling your Stuart house.

WHY YOU NEED AN AS-IS CONTRACT
A client once told us about an offer they received. "I got an offer as soon as I put my home on the market, but the list of repairs was sky-high! I couldn't afford to make all those repairs and still sell my home in time."

Many Stuart homes on the market receive offers within days—and a long list of requested repairs follows. You don't have time for that, so let us take care of the problem. At FL Home Buyers we buy houses in Stuart using a standard "as is" purchase agreement designed by Florida Realtors and the Florida Bar that indemnifies home sellers from repair obligations—so you can sell your house with peace of mind, and leave the grunt work to us.

WHY YOU WANT TO WORK WITH US
FL Home Buyers is founded on a simple belief that the process of selling your Stuart home should be fast, easy, and fair. We buy houses in Stuart and we promise our customers a simplified, streamlined process that gets you what you need most: a contract that works for you and puts the freedom to choose in your hands. Here's how we buy your home and promise you satisfaction.

EASY PROOF OF FUNDS. Many homebuying companies aren't working in your best interest—and you can tell when you ask for proof of funds at the offer stage. At FL Home Buyers, we easily provide proof of funds and cut your check quickly, turning your home into real money.

(Need help navigating capital gains? No worries: we're here to help.)

NO CLOSING COSTS. Closing costs can be an unexpected, significant financial burden—from surprise fees to document stamp taxes, closing agent fees, title fees, and more. FL Home Buyers promises no closing costs, for no fuss.

NO COMMISSION. Traditional real estate agents often require a commission—as much as an enormous 6% of the total sale price. Since we're your Stuart homebuyers, there's no need for a real estate agent. In other words, the price you see is the price you get. Easy.

CHOOSE YOUR CLOSING DATE. Your timeline is critical, and we put you first. With FL Home Buyers, you choose your closing date, whether that's now or later. Cut down on the worries and reclaim control of your schedule when you partner with us.

If you're ready to take the next step on your path towards selling your home, contact our professionals at FL Home Buyers today and set up your free appointment!