WE BUY HOUSES KENDALL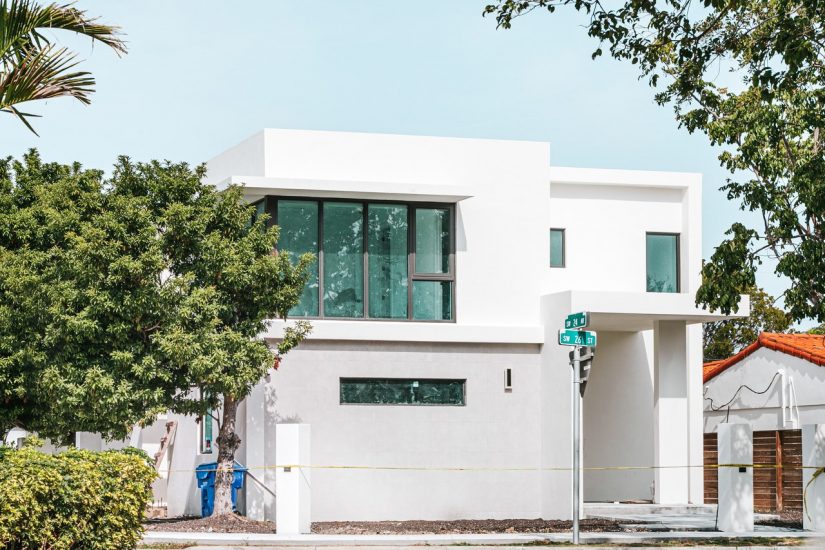 Many people ask themselves this question more often than not, "How do I sell my house fast for cash?" Do you ever wonder about who will buy your house in Kendall, FL? Well, we are here for you! We are a group of investors that have come up with an effective method to assist homeowners sell houses faster at reasonable prices for cash. We buy houses as they are at a fair price, without any conditions or need to make repairs before closing the sale.

Under normal circumstances, houses can take too long to sell, especially in a crowded market, making the realtor fees and commissions accumulate to the disadvantage of the seller. The home listing process can also be so demanding, and many, at times, hit roadblocks that prolong the process. It is also possible to list your home and end up with low offers or none at all. All these challenges make home-selling a daunting task that can be stressful and time-consuming. In fact, many sellers have given up along the way, citing unbearable conditions, unforeseen costs, and tiresome procedures. For homeowners who do not have time or many to follow all the selling procedures through realtors, we are your option!

Kendall, FL Housing Market Trends
Kendall housing market trends indicate that most homes sell for 4% below the list price. With us, you do not have to worry about the price as we will offer the market value for your property. Reports also indicate that houses in the area can go pending for up to 65 days! Do you want to have your home in the market for that long? Hell no! You probably need to sell your house fast and use the cash for other commitments. It is more reason you need cash home buyers who will hasten the process to deliver your needs within the shortest time possible. We can close as soon as seven days.

Kendall scores 46 out of 100 in terms of competitiveness. In such a market, buyers have multiple options to choose from and will, in most cases, favor houses that have been upgraded to market standards. Instead of going to the market to compete with other sellers who have market-ready homes, consider a partnership with us because we do not demand that your house be market-ready before we make a purchase.

According to Zillow, Kendall's home values have gone up 2.0% compared to the same time last year (August 2020). They predict a -2.0% fall within the next year (2021). For home sellers, it only makes sense to sell your houses at this time before the values start falling. Even though it is a buyers' market currently, we can help you sell fast regardless of the market trends.

The COVID-19 has certainly caused disruptions in the housing market, leading to high rates of mortgage delinquencies. Kendall home buyers can help homeowners traverse this difficult period by assisting them in selling their houses to prevent foreclosures.
Situations We Deal With
Clients from all walks of life continue to seek our services from time to time due to our competence and experience in handling many home-selling situations. If you think your case is too complicated, try our services, and the chances are that you will walk away happy and contented to have realized your desires. As we buy houses in Kendall, FL, we have dealt with clients who thought they could not sell their homes. Some of the situations we have handled and can help you navigate include;

Homeowners who have no money to do repairs for their houses before putting into the market.
Clients who needed to sell their houses urgently and get payment in cash
Homes that have liens against them
Property owners who are entangled in bad tenant situations
Homeowners looking to avoid foreclosure
Homes that need to navigate difficult probate situations
Homes that need to sell with tenants that are renting
Houses that are considered sub-par for the market
There are a lot of cases that are not listed here, but we can handle. There is no situation that we have been unable to manage. Do not shy away, no matter your circumstance. We give a listening ear and device the best strategy to help clients sell their homes effortlessly. Our team is made up of individuals specialized in different real estate aspects. They consistently and reliably provide advice with various cases to ensure that homeowners can sell.

How Our Process Works in Kendall, FL
Because our intention as FL Home Buyers is to hasten and ease the home-selling process for sellers, we avoid unnecessary procedures and paperwork that only work to slow down the process. We understand your desire to sell your house fast for cash. Therefore, our method comprises only three steps, which can take as little as seven days.

1.
Call us or Submit Your Information
It is as simple as just picking up that phone and making a call. Alternatively, you can visit our website and fill out an online form with your personal information. Our FL home buyers Kendall team will do a follow-up communication to discuss your intentions to sell your house. At this point, they may ask a few questions for records and schedule a home visit.

2.
Meet with Us at Your Home or Send Us Photos
You can send us the photos of your property or have our home selling specialists to visit your home for an initial evaluation. This step involves no costs, fees, or obligations. The specialists will make a realistic assessment based on a set of well-defined criteria to arrive at a fair price. You get your cash offer and sign a sales agreement immediately after the evaluation is concluded. The cash offer is bound by the 'as-is' and does not require any repairs; neither does it have any financing contingencies.
We guarantee you an honest and transparent about our valuation. In case you have any questions or concerns regarding the process, our team will glad to help and advise accordingly.

3.
You Set Your Closing Date
One of the advantages of working with Kendall, FL cash home buyers, is that we will work on your timeline, depending on your convenience. You get to pick the closing date of your choice. Our team will handle the paperwork. All you have to do is to show up and do the final signing and receive your cash in a few hours. One more thing! You do not have to worry about any of that! We cover all the closing costs.

Why You Should Sell Your Home to FL Home Buyers
The "As Is" Contract Advantage
It is not unusual to start receiving numerous calls inquiring about an offer you put into the market. It happens almost all the time. However, many of them offer hard-to-understand contracts with multiple contingencies that often involve a lot of costs. Unsuspecting homeowners will sign such agreements without knowing the financial ramifications. For example, such agreements compel sellers to ensure repairs to make their houses viable for sale. Our "as is" purchase agreement has no hidden conditions and allows home sellers to close their sales without modifying the house's condition. Repair obligations are transferred to Kendall cash home buyers. If the seller does not understand any part of the agreement, we care to explain to them in a manner that they can easily understand.

Proof of Funds Factor
Many buyers in the market who express their interest in properties have no evidence of funds and hence risky to deal with. Some sellers have found themselves in difficult situations ending up with no ready pay even after concluding the selling process. Proof of funds is one of the most effective ways to gauge which buyer is serious and which one is not.
As cash home buyers, funds are not a problem. We have ready cash that we pay in full upon the conclusion of the sales process. We are ready and willing to provide proof of funds at any time in the process as needed. We do not delay with sellers' funds and avail them as soon as the transaction closes. Moreover, our experienced financial team ensures a seamless transfer, free from any hurdles.
---
Our method is a fast, effective, and less expensive process to reduce stress for sellers. When you work with us, you forget about those burdensome closing costs, realtor fees and commissions, document stamp taxes, and repair costs. As professionals, we are duly licensed and certified to operate in Kendall, FL. Our dealings have been approved by the relevant agencies. Therefore, you are assured of reliability, credibility, professionalism, and quality service throughout the process.

Most importantly, you as the seller, are in full control. You get to decide when to book an appointment, have your house evaluated and close the sale. You will also have the advantage of losing in a record seven days. Our home selling specialists are willing to make adjustments accordingly to accommodate your needs and expectations. Contact us today to sell your house fast and forget about all the challenges related to realtor-led house selling.

Not in Kendall? Not a problem! We also have experience buying houses in Miami. We also are seasoned home buyers in the neighboring areas such as Coral Gables and Hialeah!